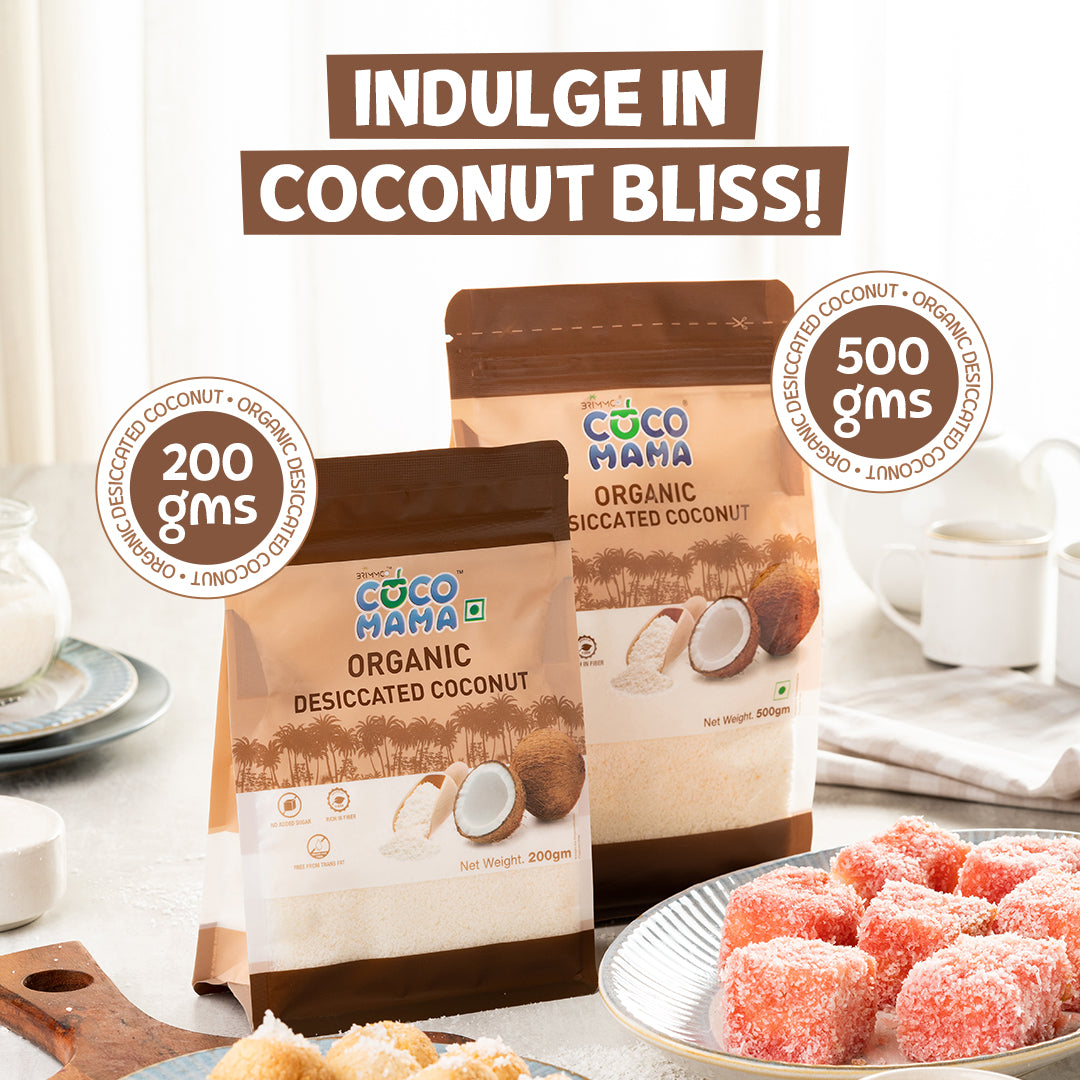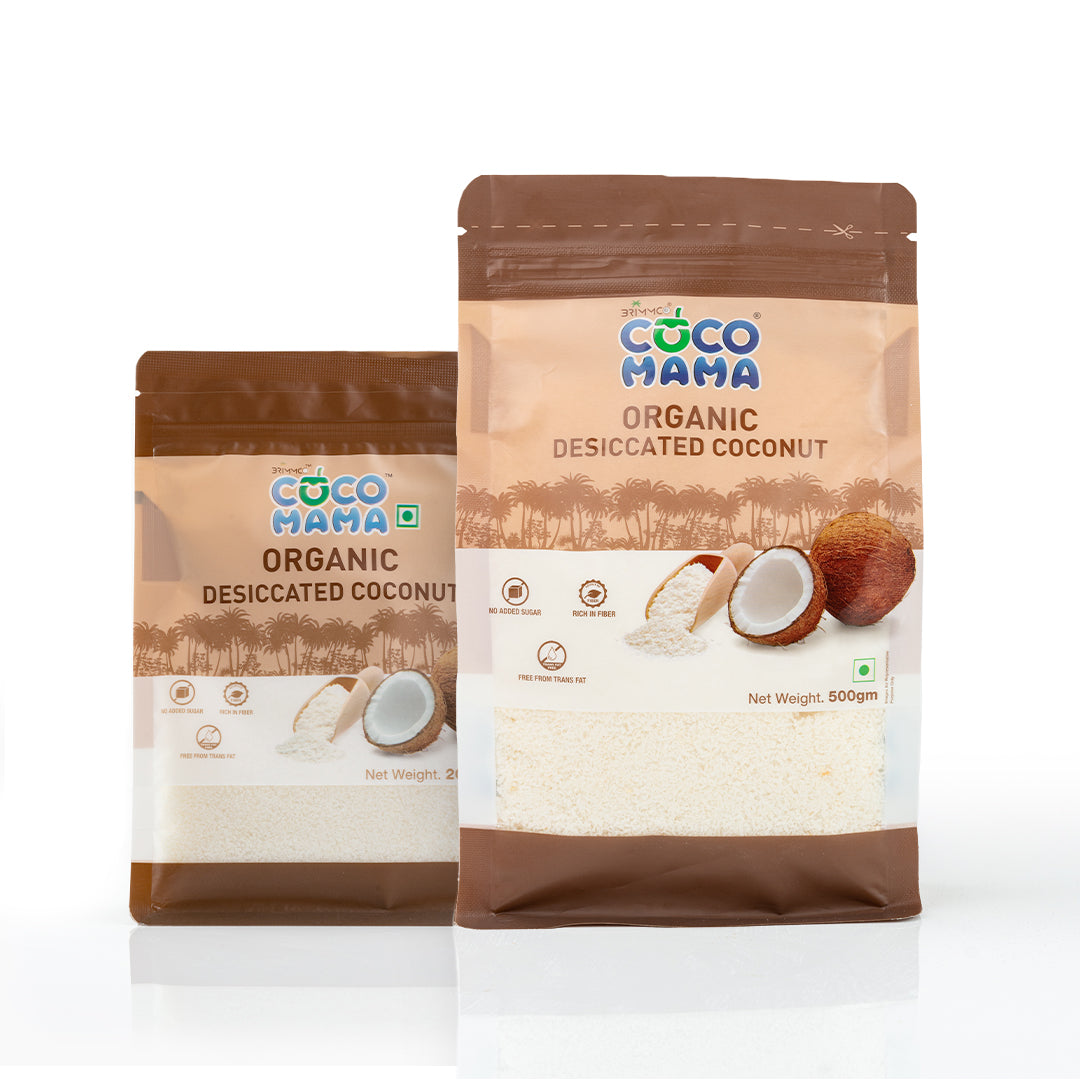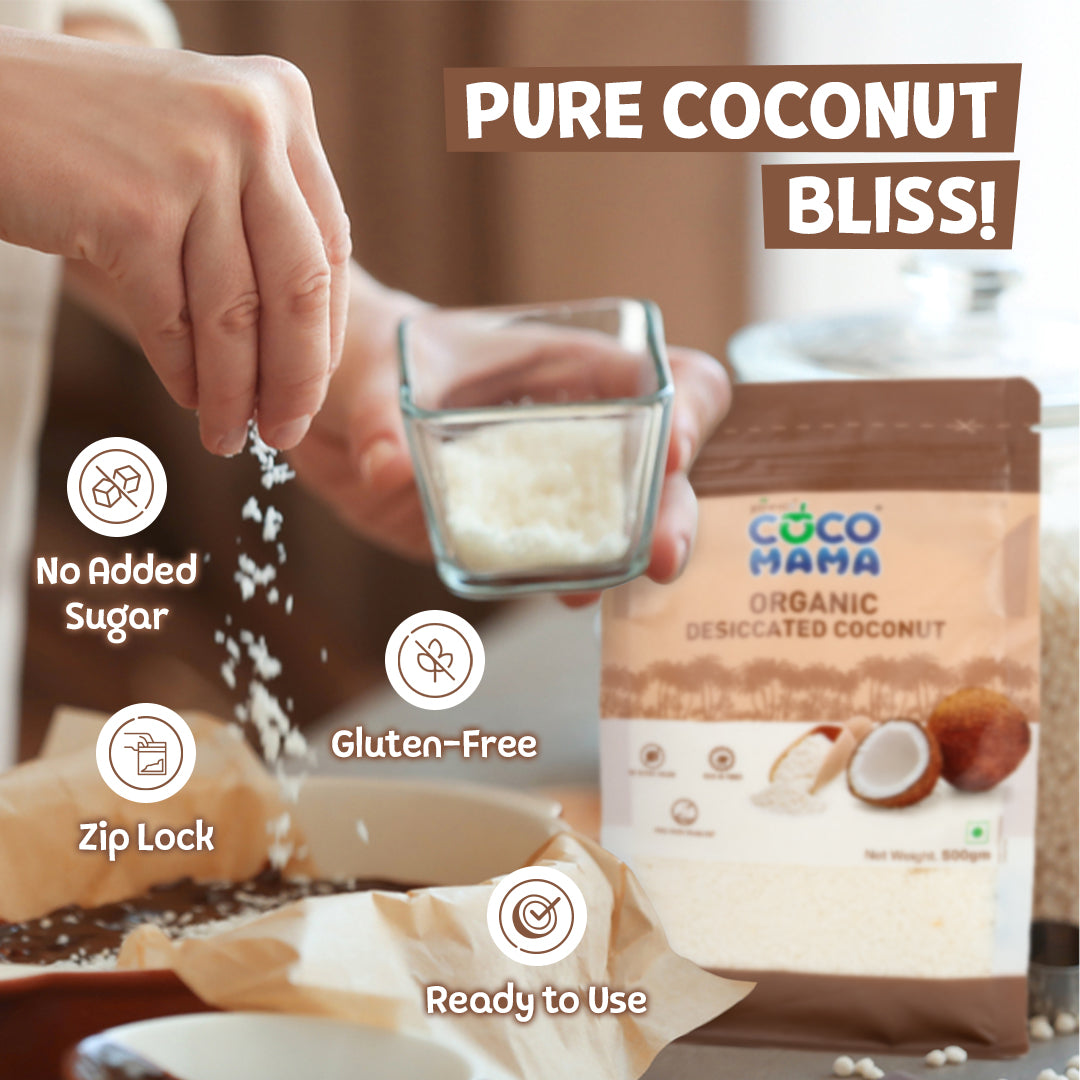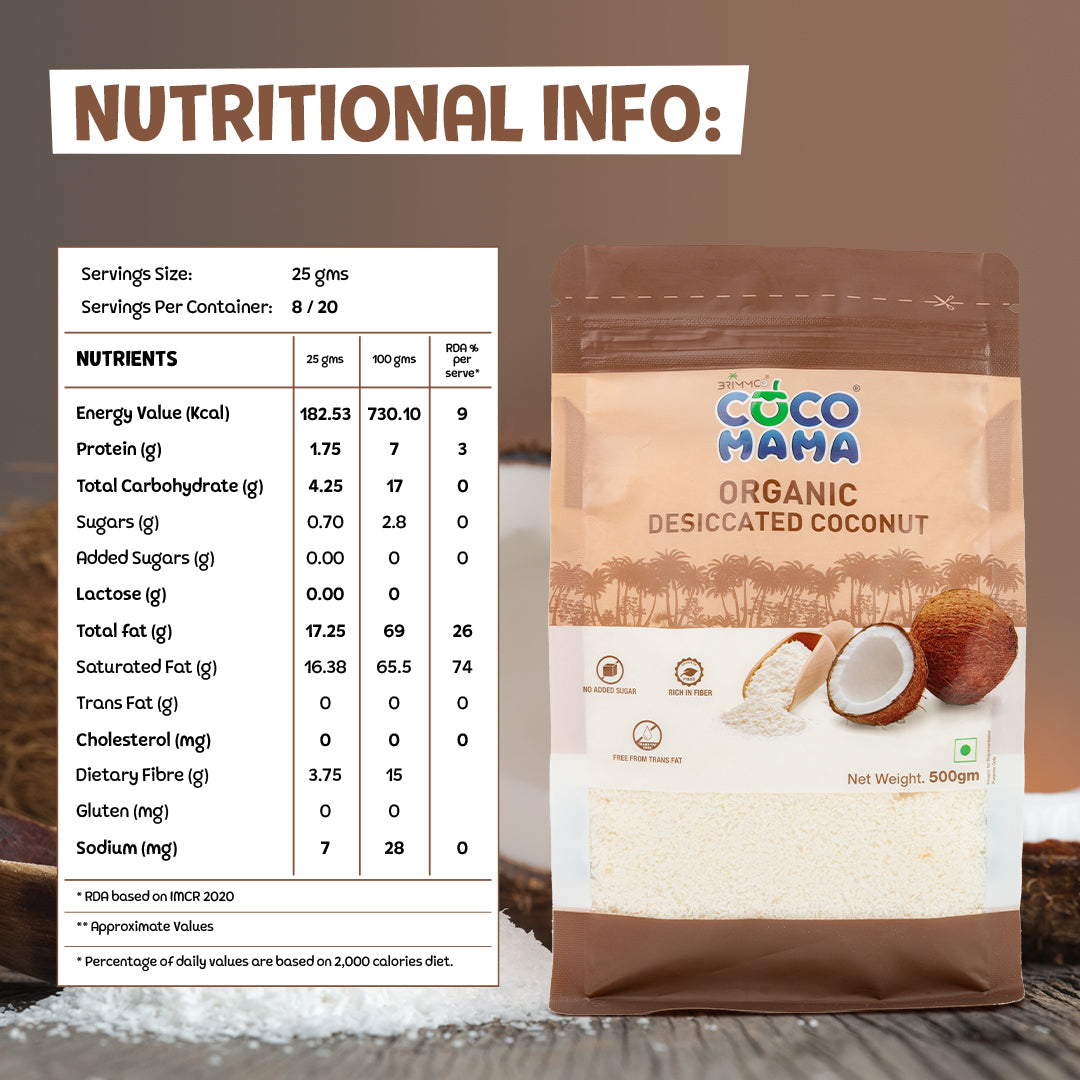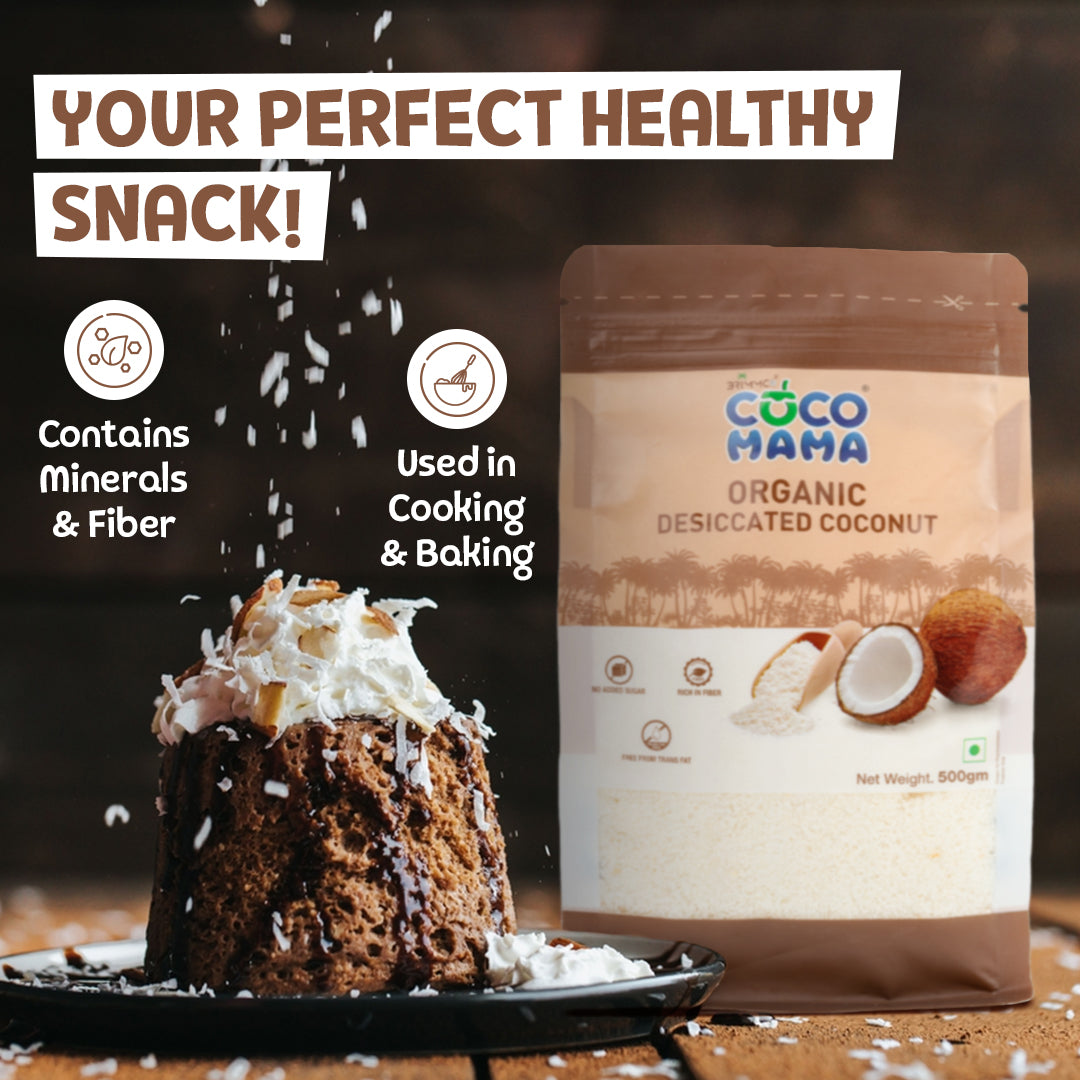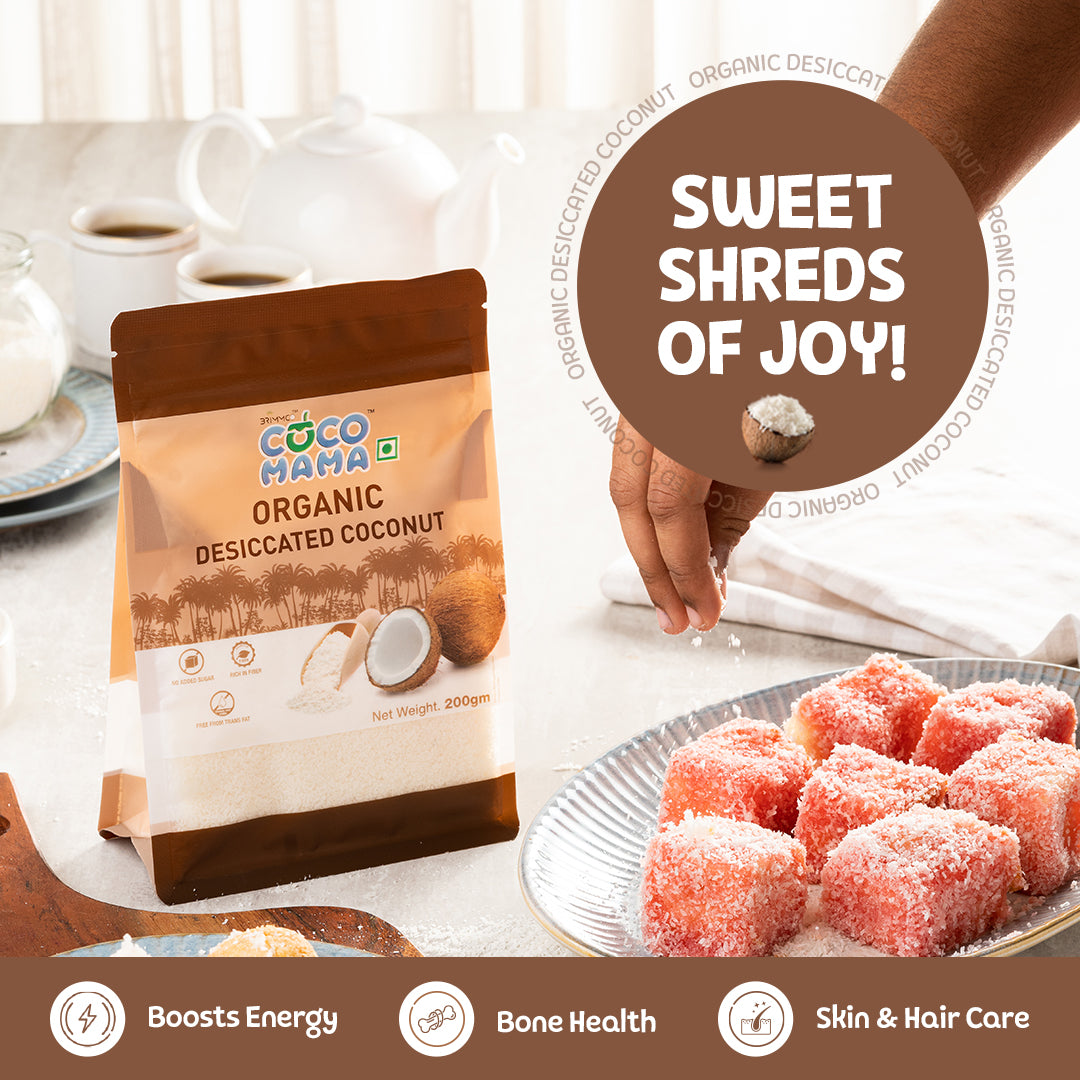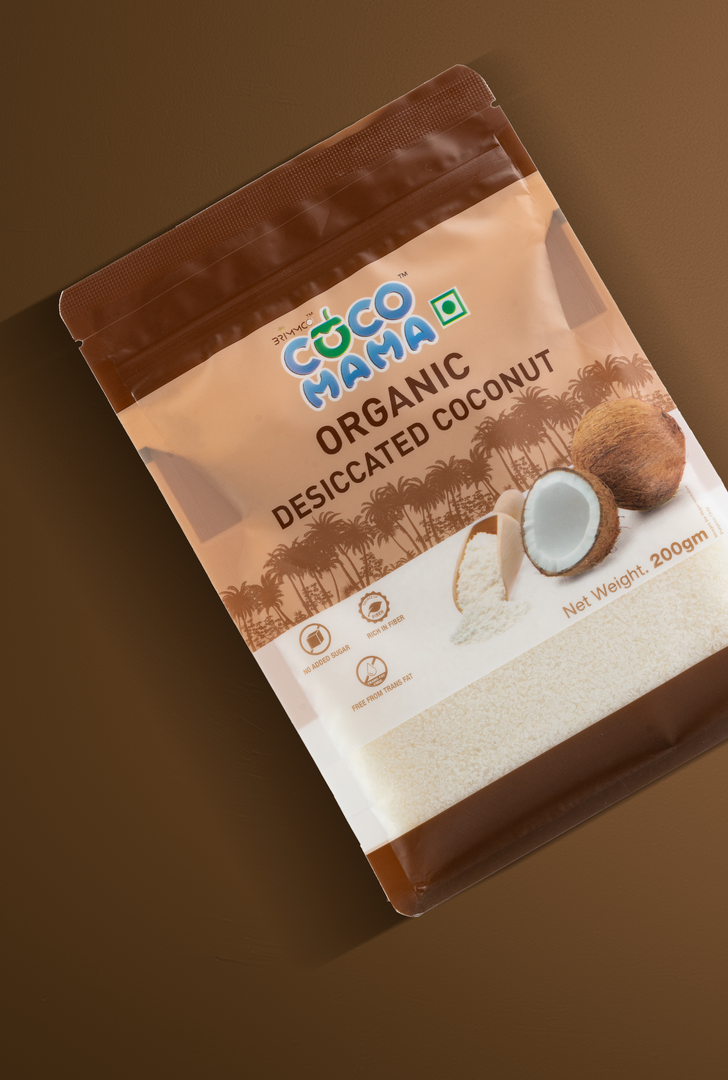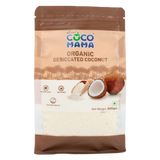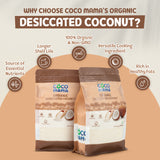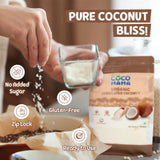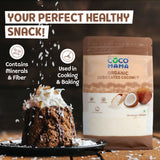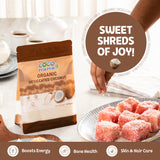 Coco Mama - Desiccated Coconut, 100% Natural, 200 gm
A spoonful of health, a daily dose of essential vitamins and minerals is the accurate description of Coco Mama's Organic Desiccated Coconut.
Zip Lock Pouch

Vegan

Gluten Free

Non-GMO

Used in cooking and Baking

No Added Preservatives

Contains More Mineral & Fiber
YOU SHOULD READ THIS!
THE TRUTH ABOUT
DESICCATED COCONUT
All the goodness in coconut flesh is packed in this zip lock, plastic free, sustainably produced pouch!
A rich source of manganese and copper in a single spoon
MCTs (medium-chain triglycerides) are absorbed whole into the intestine and used to produce energy
The antioxidant properties of coconut make it both an anti-inflammatory and an analgesic
WHY IS THIS INEXPENSIVE &
DELICIOUS INGREDIENT SO GOOD FOR YOU
It's Packed with Dietary Fibre for Weight Loss
Its High Iron Content Can Help to Prevent Anaemia
If you feel you could be lacking, adding desiccated coconut to food or drink is a convenient and easy way to boost your iron levels.
It's a Rich Source of Several Minerals which aren't always the Easiest to Consume
+

-

NUTRITION INFORMATION

NUTRIENTS / 100g* *
*RDA % per serve (25g)
Energy value
730.10
Kcal
9
Protein
7
g
3
Carbohydrate
17
g


Sugars
2.8
g
Added Sugars
0
g
0
Lactose


g


Fat
69
g
26
Saturated Fat
65.5
g
74
Trans Fat
0
g
0
Cholesterol


mg


Dietary Fibre
15
g
Gluten
0
mg
Sodium
28
mg
0

+

-

Shipping & Dispatch Time

5 Working Days From The Date Of Placing Your Order.

This product is non-returnable. Exchange or Refund will not be made against a non-returnable item unless there is a defect or is different from its description.

+

-

FAQs

What is the shelf life of your products?

The shelf life of our products varies depending on the product. . CocoMama's Desiccated Coconut have a shelf life of 12 months. You can also refer to the product label for details regarding shelf life.

How many days does your product last after opening?

Once opened, we suggest you consume the product within the expiry period mentioned on the product and can be refrigerated.

Can I get your products home delivered?

Yes. Currently, we have a home delivery service available in certain regions. We will be starting home deliveries to other locations soon. Meanwhile, for delivery across other cities, you can check Bigbasket.com or Amazon.in.

Can the kids consume your products?

Absolutely! Our products are great for boosting energy levels naturally and make a great healthy snack for kids.

Can I have your products empty stomach?

Sure. You can also have them along with meals as a sprinklers or in your favourite chutney every time you feel like giving your dishes a tropical twist!

Can I have the products if I am nursing/pregnant/diabetic/taking medication?

While our products are fit for consumption for everyone, we advise you please consult your physician for advice before consuming.

Can I have your products after the expiry date?

We strongly advise you not to consume the product after the expiry date.
REVIEWS
Good for bachelors. Bringing a whole coconut is too much for one person. This is a good alternative. I just add a little water and then you can even make chutney (haven't made myself but use it for making put-kerala style)
Freshest desiccated coconut I have tried. Tasty and edible, no sugar content so it is good for diabetics like me.
One of the best product compared to what is available in market. I went for it, so should you.

Free Shipping
Delivered at your Doorstep

Online Support
24/7 Online Support provided
Secure Payment
Fully Secured Payment System