Limited time offer: Upto 10% off* and Free Shipping – BUY NOW & SAVE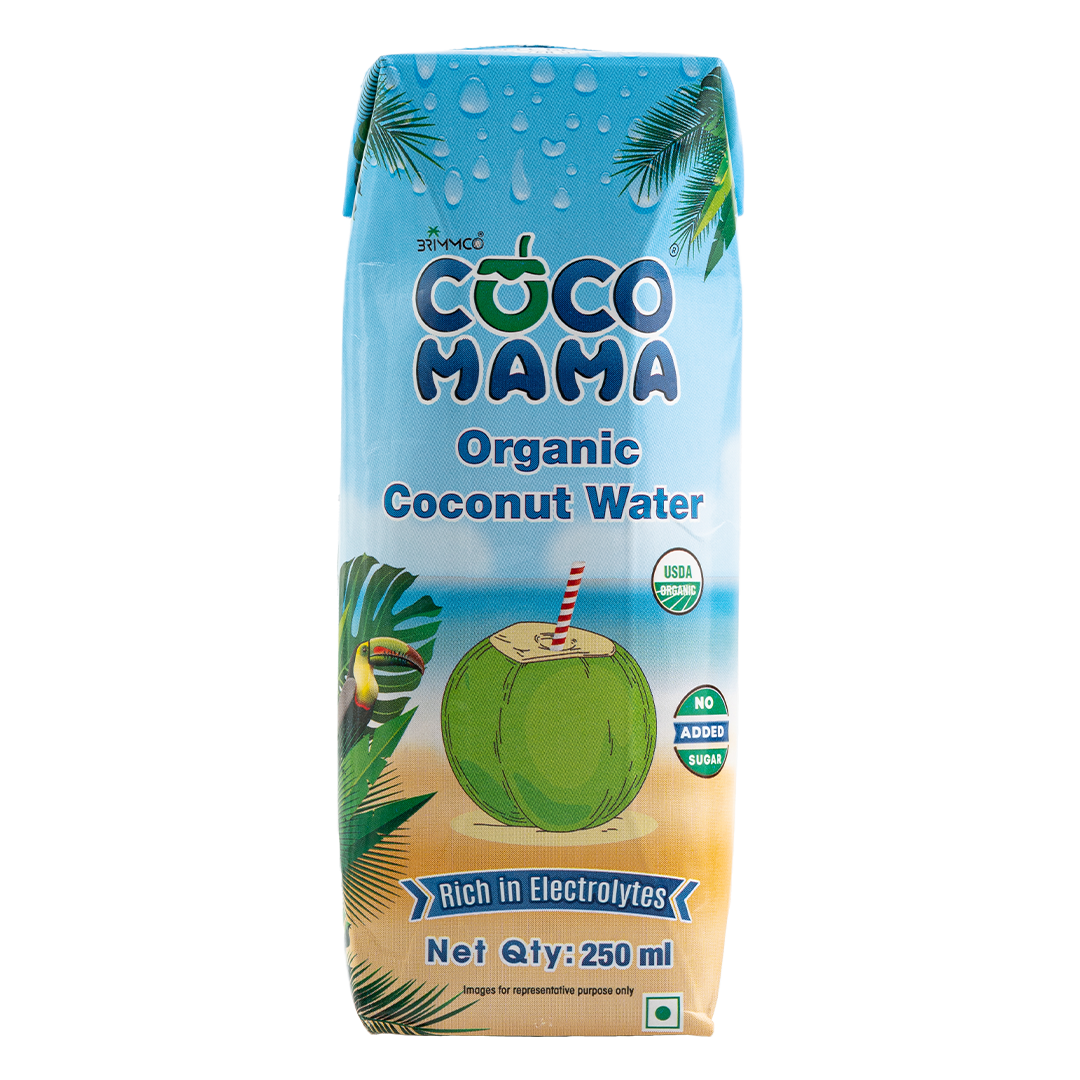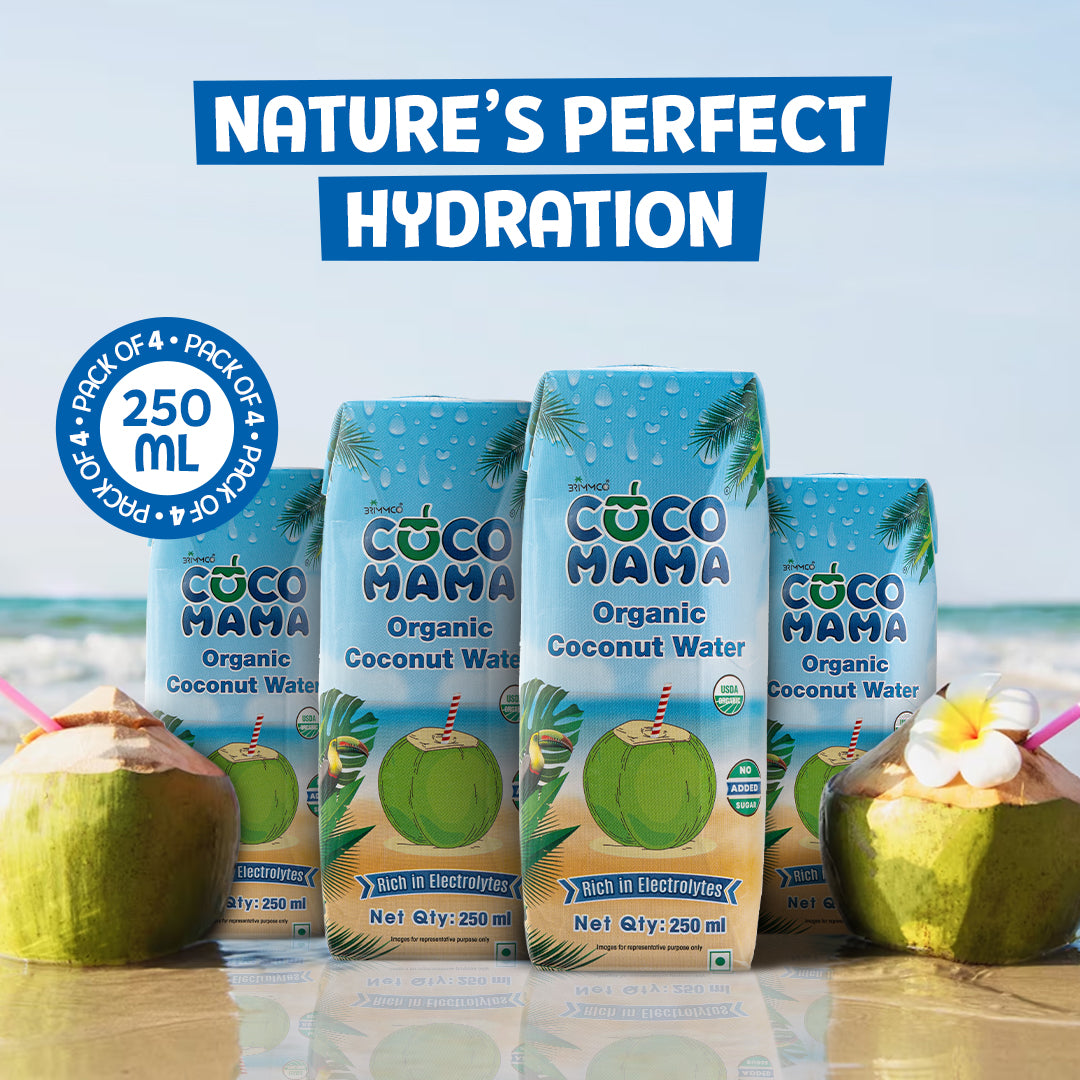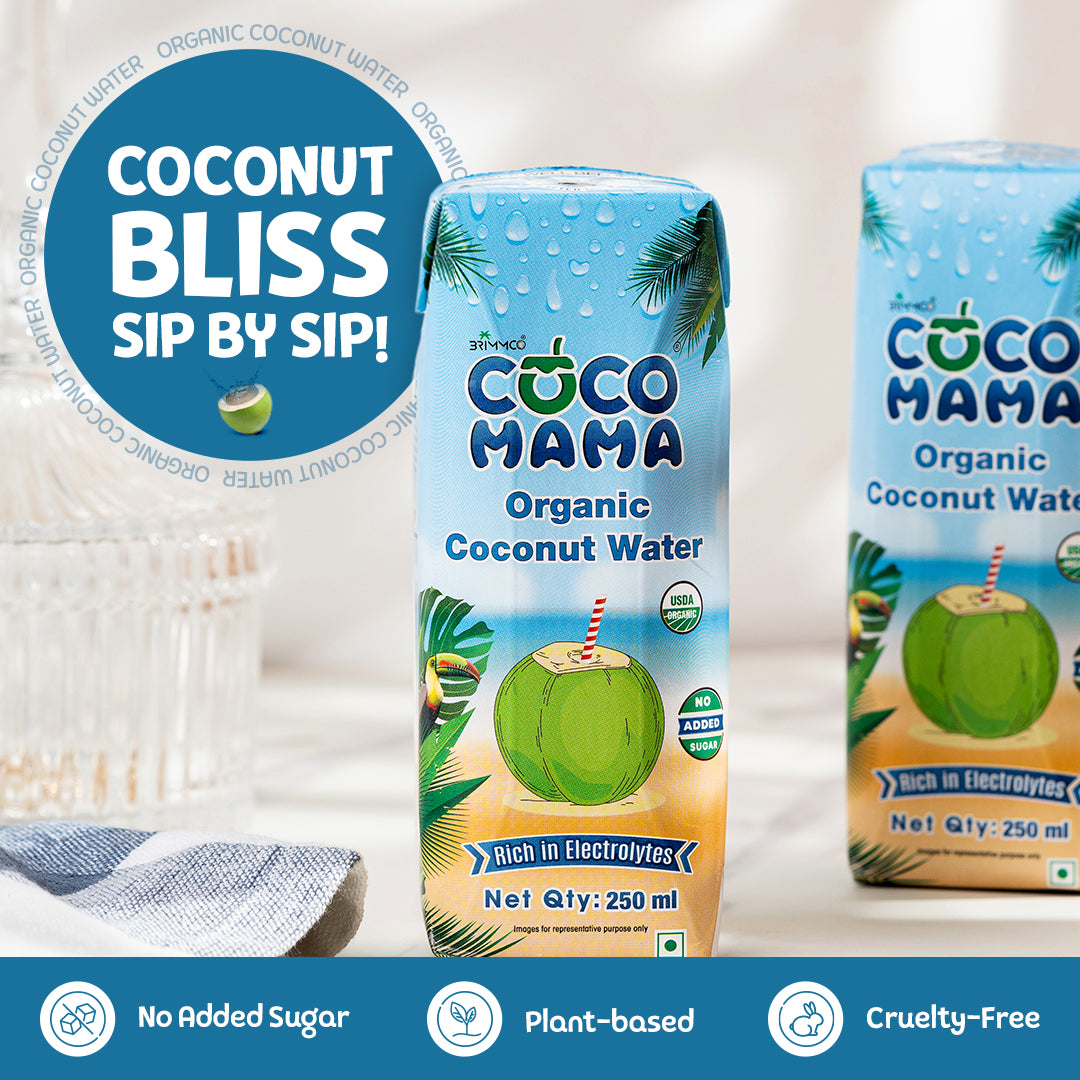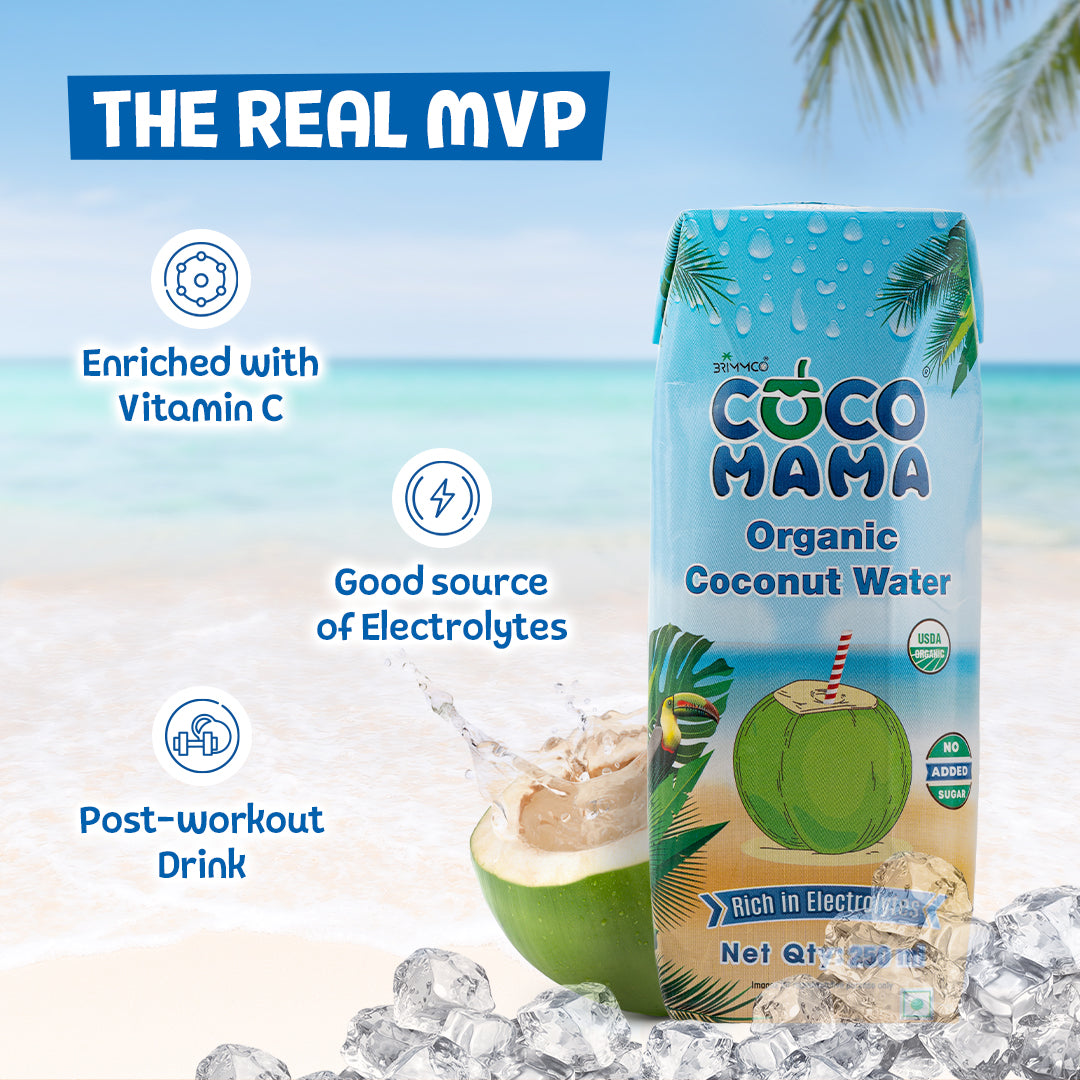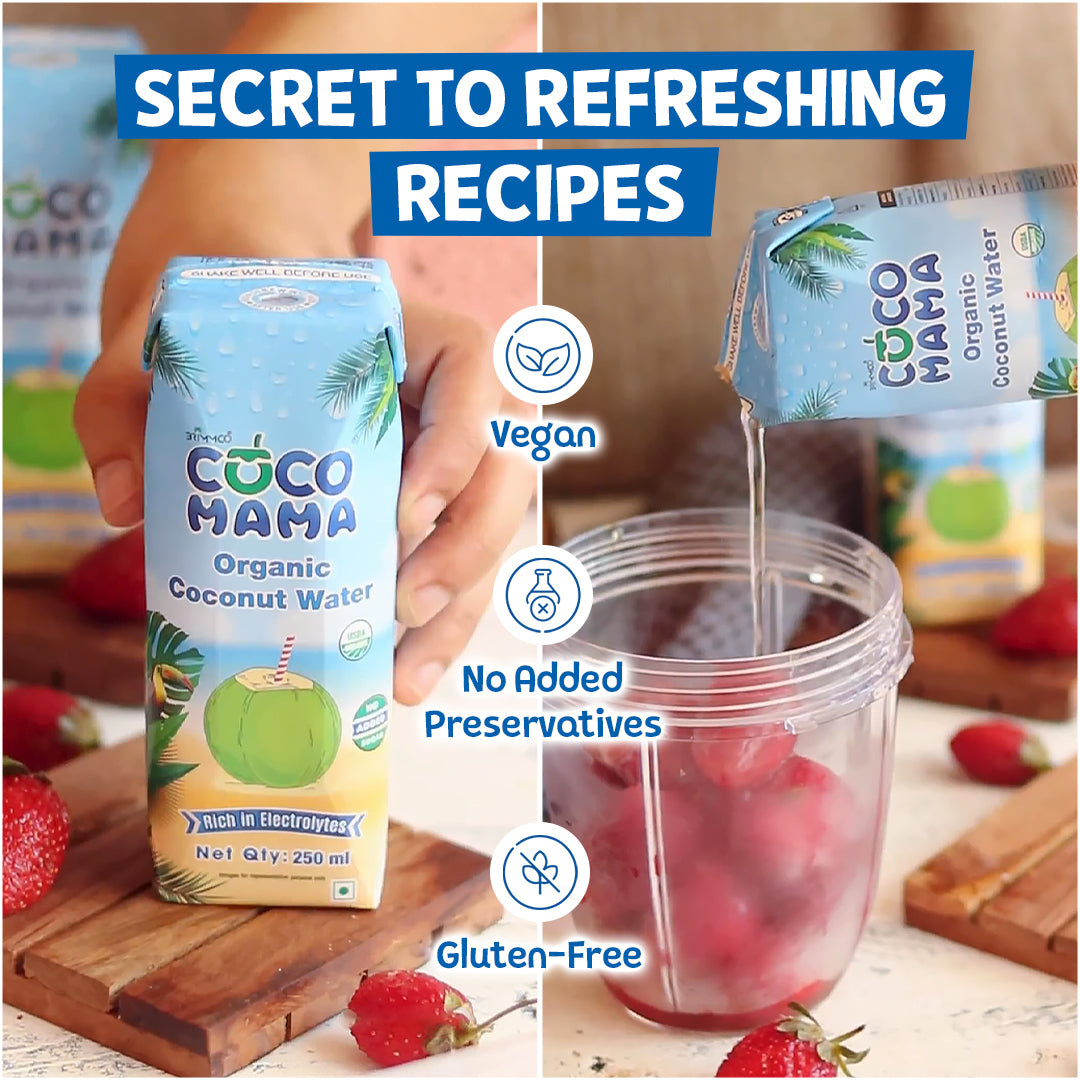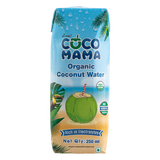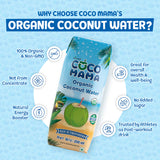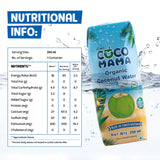 Coco Mama - Organic Coconut Water, 250ml (pack of 4)
PACK CONTAINS - Coconut Water - 4 PACK of each 250 ml
Naturally Delicious Pure Hydration! Yes, this is the future of social drinking!
Vegan

Enriched With Vitamin C

Gluten Free

No Added Preservatives

Non-GMO

Not From Concentrate

A good Source of Electrolyte
YOU SHOULD READ THIS!
THE TRUTH ABOUT
COCONUT WATER
Low in calories, naturally free of fat and cholesterol, more potassium than four bananas, and super hydrating
Better Than Any Sugary Drinks
Athlete's number 1 choice for hydration and instant energiser!
Every Celebrity, Model, And Beauty Guru Loves Drinking Coconut Water, just DM Priyanka Chopra and verify for yourself
WHY IS THIS INEXPENSIVE &
DELICIOUS DRINK SO GOOD FOR YOU
One word: electrolytes
Yes, it has antioxidant functions
It is a much better source of hydration than juices or teas
It helps repair skin
It can go a long way in reducing skin imbalance
+

-

NUTRITION INFORMATION

NUTRIENTS / 100ml* *
*RDA % per 100ml
Energy value
18
Kcal
1
Total Fat
0
g
0
Total Carbohydrate
4.5
g
3.5
Total Sugar
3.2
g
Added Sugar
0
g
0
Protein
0
mg
0
Calcium
27
mg
2.7
Sodium
20
mg
1.0
Potassium
200
mg
5.7
Cholesterol
0
mg
0

+

-

Shipping & Dispatch Time

5 Working Days From The Date Of Placing Your Order.

This product is non-returnable. Exchange or Refund will not be made against a non-returnable item unless there is a defect or is different from its description.

+

-

FAQs

What is the shelf life of your products?

The shelf life of our products varies depending on the product. Our Coconut Water Tetra Packs have a shelf life of 6 months. You can also refer to the product label for details regarding shelf life.

How many days does your product last after opening?

Once opened, we suggest you consume the product within the next 24 hours if not refrigerated. Refrigeration helps you enjoy our products for up to 48 hours.

Do I need to keep the products refrigerated?

Our products are ambient, and hence can be stored at room temperature until they are not opened. The products need to be refrigerated when opened and must be consumed within 24 hours if not kept refrigerated after opening.

Can I get your products home delivered?

Yes. Currently, we have a home delivery service available in certain regions. We will be starting home deliveries to other locations soon. Meanwhile, for delivery across other cities, you can check Bigbasket.com or Amazon.in.

Can the kids consume your products?

Absolutely! Our products are great for boosting energy levels naturally and make a great healthy snack for kids.

Can I have your products empty stomach?

Sure. You can also have them along with meals or simply every time you feel like re-hydrating or have something healthy!

Do I need to add water to your product?

No. Our products are ready to drink. Just sip the goodness.

Can I have the products if I am nursing/pregnant/diabetic/taking medication?

While our juices are fit for consumption for everyone, we advise you please consult your physician for advice before consuming.

Can I have your products after the expiry date?

We strongly advise you not to consume the product after the expiry date.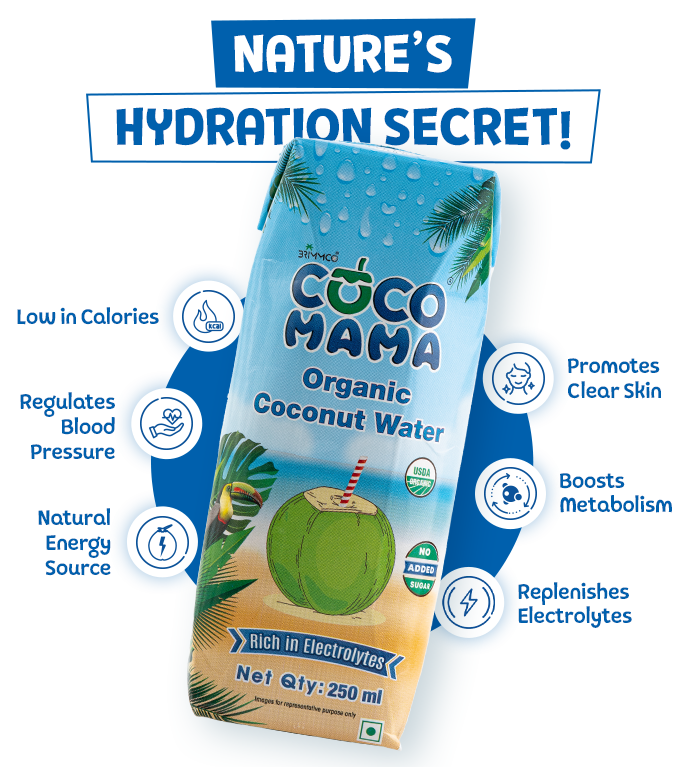 REVIEWS
Amongst the plethora of brands, this one is the best natural and organic coconut water. Super refreshing and hydrating.
On the go pack, CocoMama gives me the much needed hydration druing my travel times, and its so easy to carry!
I love this coconut water so much that I hoard it and my fridge is always stocked.

Free Shipping
Delivered at your Doorstep

Online Support
24/7 Online Support provided
Secure Payment
Fully Secured Payment System